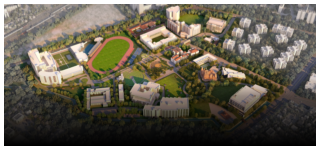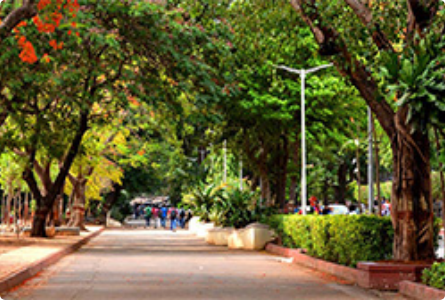 Somaiya Vidyavihar
Somaiya Vidyavihar encompasses 35 institutions, with more than 39,000 students and 2,000 faculty. Somaiya Vidyavihar has been deemed an University as of 2019 and has a rich legacy of over six decades in building and managing educational institutes and imparting education to students from all over the world.
Nestled in a vast 65-acre green campus located in the heart of Mumbai city, the Group is now a multi-disciplinary education institution catering to students in diverse fields of education.
Learn about its educational initiatives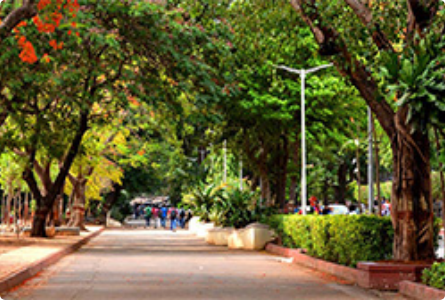 Somaiya Vidyavihar University
​​A Global Institution For The Best Education. Somaiya Vidyavihar University has established itself as a leading educational institution across the globe. It is proudly the first private university in Mumbai. Keeping up with our education standard and constantly evolving, we have opened up an array of options for the students to choose from.We've introduced a never-done-before academic flexibility with a wide choice of multidisciplinary activities. Apart from this, the University has introduced an exclusive Students Exchange Program, Collaborative and Inclusive Learning and various Academic Programmes.The leaders of Somaiya University have designed every aspect of the University keeping the international educational demand in mind. It is global in the reach of its ideas and universal in its service.
Learn about the University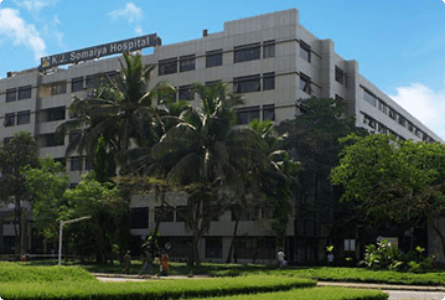 Somaiya Ayurvihar
We aim to cover the entire continuum of medical education, shaping up resourceful and talented healthcare professionals. K. J. Somaiya General Hospital serves as a training centre for various educational programs offered at K. J. Somaiya Medical College, K. J. Somaiya College of Physiotherapy and K. J. Somaiya School of Nursing & College of Nursing. These programs are recognized by the appropriate authorities including the Medical Council of India, Maharashtra State Occupational Therapy and Physiotherapy Council, Maharashtra Nursing Council and Maharashtra University of Health Sciences (MUHS).
Learn about its healthcare initiatives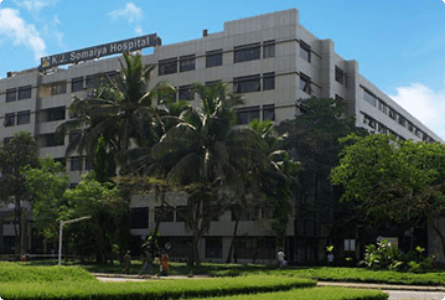 K J Somaiya Hospital
K J Somaiya's Ayurvihar Complex in Sion has a colossal presence, not only in the field of medical education but also in cutting-edge research and patient treatment. With its 471-bed General Hospital and 85-bed Super-Specialty Hospital, the K.J. Somaiya Hospital complex boasts of the finest medical infrastructure that matches the best-in-its-class worldwide and is absolutely unrivalled in the Eastern Suburbs of Mumbai.
Learn about the Hospital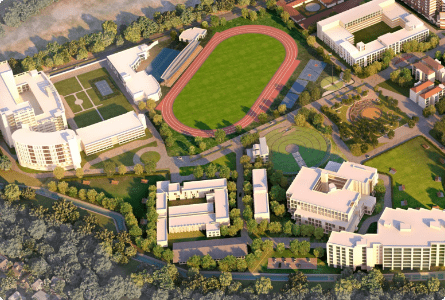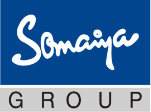 Girivanvasi Pragati Mandal
Girivanvasi Pragati Mandal was founded by Padmabhushan Shri Karamshi Jethabhai Somaiya in 1974 as an Integrated Rural Development. At the 12 acre campus, Girivanvasi Pragati Mandal, in partnership with its sister institution Nareshwadi Learning Centre, conducts training workshops for the children's families and communities to start agriculture-based livelihood activities in their own villages thus curbing migration and getting more children into school.
Learn about the Mandal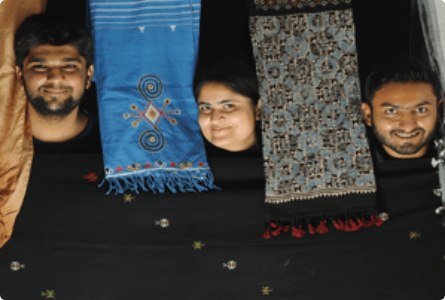 Somaiya Kala Vidya
Somaiya Kala Vidya, a division of Somaiya Vidyavihar, based in Anjar, is an institution of education for traditional artisans of Kutch. Founded in 2014, its mission is to preserve and protect traditional arts, and its strengths are a deep understanding of culture and arts, and a focus on the artisan.
Somaiya Kala Vidya offers design and business education for artisans of Kutch using an approach based on existing traditions. Its advisors are Master Artisans and artisan design graduates. Its faculty includes national and international educators. The institution's curricula, schedule, and language of instruction are designed to accommodate the lifestyles of its artisans. The only prerequisite for admission is knowledge of the traditional craft.
From April 2022, the entire administration and management of Somaiya Kala Vidya came under Somaiya Vidyavihar. Somaiya Kala Vidya takes forward the dream of late Dr. Shantilal K. Somaiya, who wanted to start an education initiative in his native Kutch.
Learn about the rural development initiatives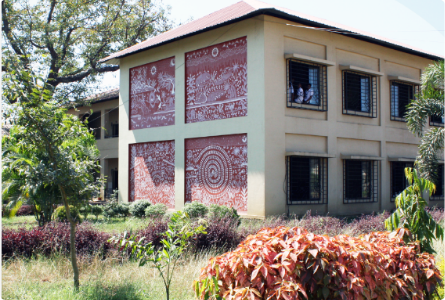 Nareshwadi Learning Centre
Nareshwadi Learning Centre (NLC) is an empowering learning space solely created to nurture dreams and possibilities for the children of migrant tribal communities in Dahanu Taluka, Maharashtra, India.
Nareshwadi Learning Centre offers an emotionally comfortable yet intellectually challenging environment to these tribal children who do not have to think for the next meal or worry about a missed opportunity of fulfilling their dreams.
Learn about the integrated rural development model