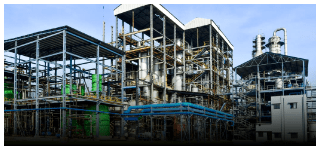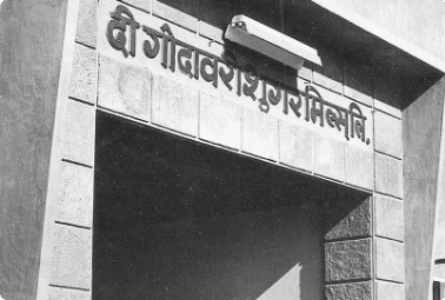 Godavari Biorefineries
We are a biorefining company producing sugar, other foods, biofuels, chemicals, power, compost, waxes, and related products, using sugarcane as the primary feedstock. Our aim is to engage in research and innovate by continuously making new products and entering new markets in order to derive the maximum value from our feedstock.
Our research areas include sustainable farming, transformation of biomass (chemical, mechanical and biological), product development, and process optimization. Founded in 1939, we have been pioneers in the growing, processing, and utilisation of biomass to make a wide variety of products.
We are now working on the next generation bagasse-based biorefinery and also the biotransformation of sugar to biopolymers.
Learn about the biorefinery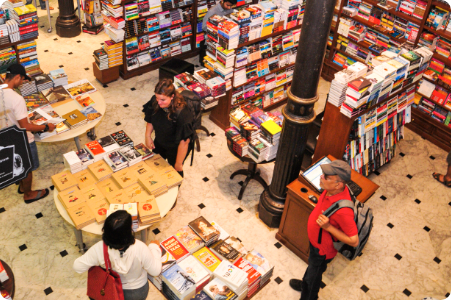 KitabKhana
What started as a quiet haven for book lovers, Kitab Khana has, over the years, steadfastly earned its patronage. Started by Samir & Amrita Somaiya, the store has always been a community hub—a place to discover hidden gems from international prose and poetry or hard to find books in Hindi, Marathi, Gujarati and Indian language translations. In fact, Kitab Khana is one of the only bookstores to still house and highlight books on art, design, and architecture, alongside some known (and lesser known) names from literature.
Housed in a heritage structure that is almost 150 years old, the ambience is that of an era gone by, far removed from the hustle-bustle of the day. The space is designed to be inviting with its high ceilings and large leather couches to sit and read on. A dedicated team of bibliophiles is available to meet your expectations, as a reader. You can always request us for a book that isn't in stock and we will call for it. Every book you find on our shelf is hand-picked and well- curated, because our team believes in giving a personal touch to your book discovering experience.
Up until the pandemic hit, we were regularly hosting events for books or authors that wouldn't usually get highlighted, across various genres. That however, is shifted online on our social handles for the time being.
In sum, Kitab Khana houses only books, without any allied distractions. Which explains why dedicated book-lovers have chosen to make us their second home.
Learn about our bookstore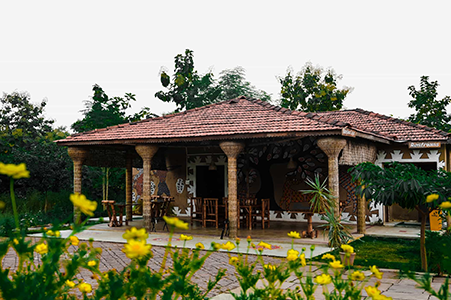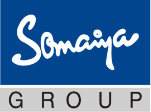 Madhuban Resort
Madhuban is a nature cum health resort which is located in the foothills of vindhaychal mountain range. Surrounded by the dense forests of Ratapani Wildlife Sanctuary, this 20 acre resort offers its guests an authentic ecotourism experience. Madhuban has diverse range of stay facilities, ethnic cafeteria and assortment of recreational facilities to elevate guests experience.
Explore about the Madhuban Resort

Sathgen Biotech
SATHGEN BIOTECH is a Division of Godavari Biorefineries Ltd. Our Company has the state of the Art R&D facility and is actively involved in anti cancer drug screening using novel methods. We also provide service to other R&D companies for in vitro drug screening.
Learn about SATHGEN BIOTECH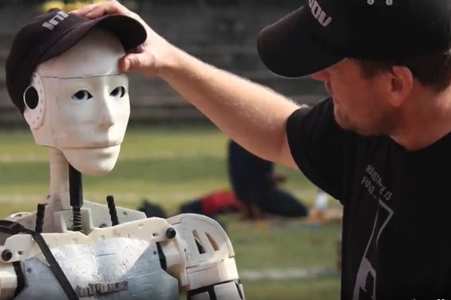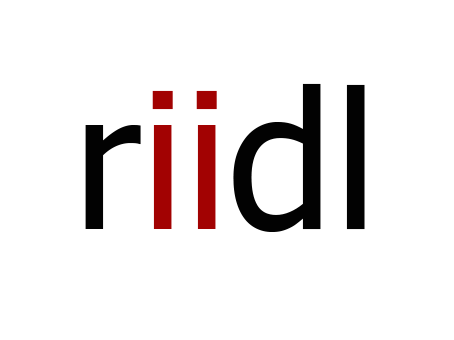 Research Innovation Incubation Design Labs
Riidl is an incubation centre which provides nurturing environment to early based startups by providing them work space and mentoring which enables them to contribute to the community. We also create focused groups who wants to work on projects and technology based business ideas.
Explore about the riidl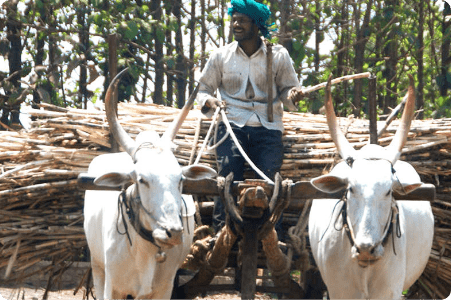 Kisan Khazana
A subsidiary of Godavari Biorefineries Ltd. Kisan Khazana (Healthy Earth Wealthy Farmer ) is mobile application in agriculture which is designed for farmers. It aims to use science to develop solutions for challenges faced by farmers while increasing productivity and ensuring the health of the earth. It helps farmers to increase yield and quality and make sure their crop is sustainable.
It provides opportunities to farmer to make proactive and well informed farming decisions that lead towards sustainable agriculture practice.
Learn about Kisan Khazana